Our members are leading companies and organizations in the field of green construction, sustainable energy, and mobility.
Involvement in various educational programs and training sessions, as well as participation in a wide array of events such as roundtables, panel discussions, seminars, conferences on sustainability, symposia, training workshops, and working groups
Establishing valuable connections and direct collaborations with influential stakeholders in the green construction and construction industries, including relevant ministries, agencies, associations, professional chambers, representatives from the construction sector, and other partners affiliated with CGBC
Showcasing your company's initiatives at both local and international levels through membership in the World Green Building Council, along with promotion through professional media outlets we collaborate with
Active participation in working groups tasked with the development of national regulatory and strategic documents
Realizing substantial benefits through programs organized by CGBC

Advocacy
We influence changes in policies and society's awareness

Promotion
We emphasize commitment to a green future

Certification
We develop tools for the development of sustainable construction

Education
We empower change agents for a sustainable future

Networking
We connect the public-academic-real sector

Responsibility
Sustainability is the new reality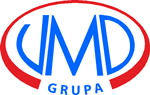 The goals and principles of green building are no longer a vision and wish for the future; sustainable construction is the present for everyone who develops business and projects in a modern way. This approach has no alternative, and therefore the company VMD MODEL, as one of the pioneers of green construction on the Croatian market, permanently promotes and encourages CGBC activities.

The asset of our membership with Croatian GBC, one of the key leaders on the topics of energy efficiency, sustainability and decarbonisation, is receiving up-to-date information and jointly shaping the agenda on relevant policies, events and actions. As the Croatian GBC values are closely reflecting our own, ROCKWOOL Adriatic has been an active member since the foundation and will continue for years to come.
Manufacturers of construction materials and equipment
Manufacturers of energy-efficient equipment and renewable energy sources
Construction companies
Companies in the sustainable mobility, clean transportation, and green energy sectors
Academic community and research organizations (public and private)
Financial institutions (banks, appraisers)
Certifiers, engineers, architects, designers, lawyers, and consultants
Professional associations and chambers
Investors and developers
Government institutions as well as cities, municipalities, and counties
Utilities providers
How to become our member?
All business entities, institutions or individuals who have proven that their activities are directed towards a sustainable built environment, green economy and decarbonization can become members.
Contact person for membership
Tanja Mance
Deputy Executive Director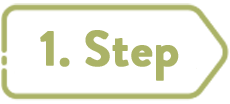 Fill out the Membership registration form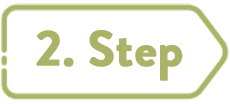 To confirm your membership, please make the membership payment based on the invoice that GBC will promptly send to your email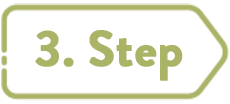 Provide additional materials: a vector logo along with a brief description of your company/institution.
Classifications based on the number of employees in Croatia:
Big – over 30 employees
Medium – 11 to 30 employees
Small – up to 10 employees
Regular members also have the option to become Patrons.
Please note that sponsorships do not cover the membership fee, which is an additional charge. The membership fee corresponds to the Big Business Member category and amounts to €1,350.00.
Membership fees are VAT-exempt.
All figures mentioned are in euros.
Associate members – regular
State bodies and institutions, local and regional self-government units, educational and non-governmental organizations   €365,00
Platinum:  €5,000.00 + VAT
Gold:          €3,000.00 + VAT
Silver:         €1,600.00 + VAT
Large:     €1,350.00
Medium:   €950.00
Small:        €600.00
Associate members – professionals & students
Energy certifiers and other experts
Architects, construction engineers, mechanical engineers, electrical engineers, consultants and other experts   €200.00
Students: €50.00