Dear GBCs, Partners and green building advocates,
Welcome to the second Round up of World Green Building Week 2021:
There's still time to get involved:
As we draw to the end of our 2021 World Green Building Week, we thank you for your support in what has been an exceptional example of leadership, learning and collaboration.
Cristina Gamboa
CEO, WorldGBC
---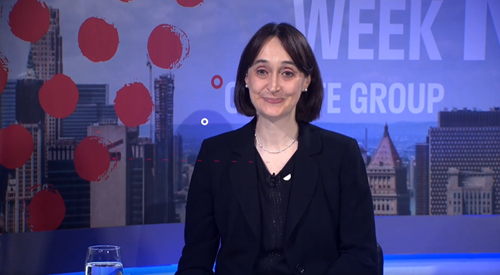 Climate Week NYC interview
In this session, The Future Of Buildings: From dumb to digital, Cristina Gamboa, CEO, WorldGBC, leads a wide discussion with a panel of experts on the built environment.
---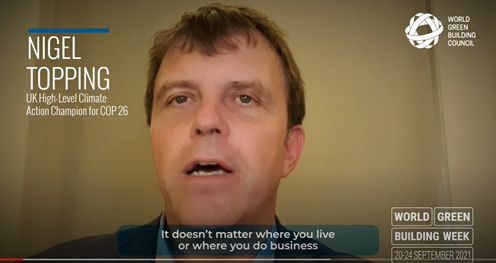 Meet our #WGBW21 Ambassadors
WGBW21 Ambassador, Nigel Topping, UN High-Level Climate Action Champion for COP26, shares his powerful #BuildingResilience message.
---

#WGBW21 Thought Leadership blog series
Throughout the week, leaders across our network have shared their insights for #BuildingResilience in our #WGBW21 thought leadership series, highlighting the role sustainable buildings play in #BuildingResilience to climate change and for people and economies:
Europe needs to get tough and switch to LED to meet its emission reduction targets – Neil Pattie, Head of External Communications, Signify.
---

Become a partner of Build Better Now at the COP26 Built Environment Virtual Pavilion
Together with the UKGBC and over 40+ Delivery Partners, WorldGBC will launch 'Build Better Now' at the Built Environment Virtual Pavilion at COP26, which will be an engaging, virtual experience and event series showcasing some of the most innovative design projects from around the world which demonstrate the opportunities for sustainability in the Built Environment.
Build Better Now is a digital showcase and events series that the whole GBC network can utilise to highlight the Built Environment's role in climate change mitigation throughout the COP26 Conference in November. It provides a valuable platform for member and stakeholder engagement, visualising the opportunities for transformation and convening the many stakeholders required to do so through a diverse series of events.
If you would like to champion 'Build Better Now' in your country or find out how it can support your membership and stakeholder engagement around COP26, please contact brooke.penman@ukgbc.org.
---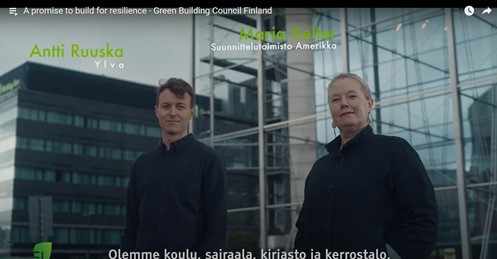 Watch the videos and recordings from #WGBW21
If you missed an event or would like to watch the videos from the week, then you can visit our YouTube #WGBW21 playlist.
---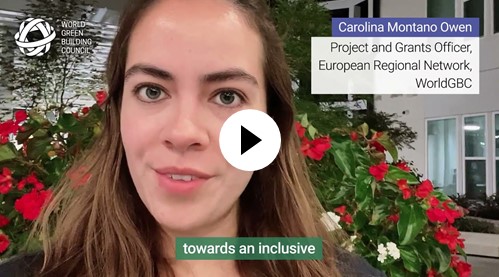 Watch Green Building Councils unite in #BuildingResilience video
Green Building Councils across the globe record a video to advocate for #BuildingResilience
---

Argentina – Ahorro de agua y energía con griferías eficientes, Argentina GBC
Ireland – Re-Source: Reducing Embodied Carbon in Construction, Irish GBC
Peru – Seminario Internacional de Construccion Sostenible: Lanzamiento Oficial del Codigo Tecnico de Construccion Sostenible del Peru, Peru GBC
Poland – PLGBC Green Building Symposium, Poland GBC
Serbia – Promotion of buildings that have received LEED / BREEAM certification, Serbia GBC
Switzerland – How far are we from net-zero buildings? WBCSD, ARUP
---

---